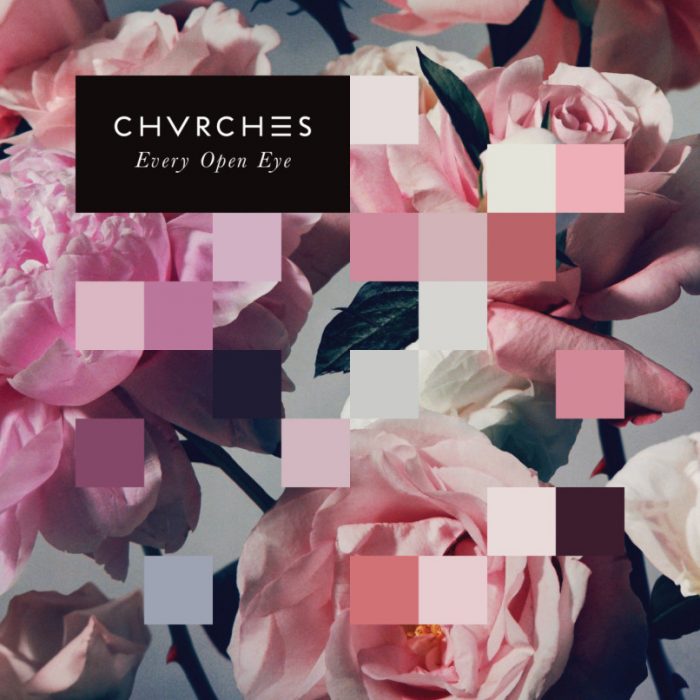 There's this grouping of cells in the brain called the thalamus. These cells act as a relay for sensory information like sound and vision from the body and send it where it needs to go elsewhere in the brain. For sure, it gets the job done, but it never really contributes anything to the signals it passes on.
By now, everyone knows about CHVRCHES. Everyone has heard The Bones of What You Believe, and everyone has racked up like 30 million plays of "The Mother We Share" on Spotify. That song has gotten me through some pretty bad days when I was toiling away in the depths of the MSE. What started as a random little group has blown up into one of the most widely visible indie pop acts out there. And that brings us to the present day with the highly anticipated Every Open Eye, CHVRCHES' sophomore album.
The album itself is pretty similar to the first in terms of the overall sound. If you were hoping for a second dose of their signature synth-driven nostalgia pop, you've got it. Granted, though, it sounds a bit more club friendly this time around. Lauren Mayberry's vocals hit all the right notes, and the electric melodies are as catchy as ever. But there's something that isn't quite right about it. The album seems to just fall short when compared to their debut.
After the first listen I wasn't really sure what it was, but as I listened to it a second time, I think I figured it out. The songs just feel a bit stiffly constructed. I kind of got the feeling that they were adhering to a formula and fitting all of their melodies to the preexisting CHVRCHES algorithm. It seems as though their goal was to recapture the success of their first album rather than push themselves to change their sound.
And this is by no means a bad thing. Returning to the earlier point about the thalamus: like the thalamus, the album gets the job done. There just is not anything new or innovative happening here. I was not really expecting anything too crazy, but it would have been nice.
Verdict: 6.5/10
By Charltien Long on Oct. 11, 2015, 7:17 p.m.